EMPTY BOWLS
SUNDAY JANUARY 20th, 12:00-2:00
PRESBYTERIAN CHURCH OF THE BIG WOOD
JOIN US!
For a wonderful lunch of soups, salads, stews, chili and desserts donated by various restaurants of the Wood River Valley. Buy a handmade bowl and fill it with delicious food. ALL of the proceeds go to benefit the HUNGER COALITION.
$20 for adults
$10 for kids 10 and under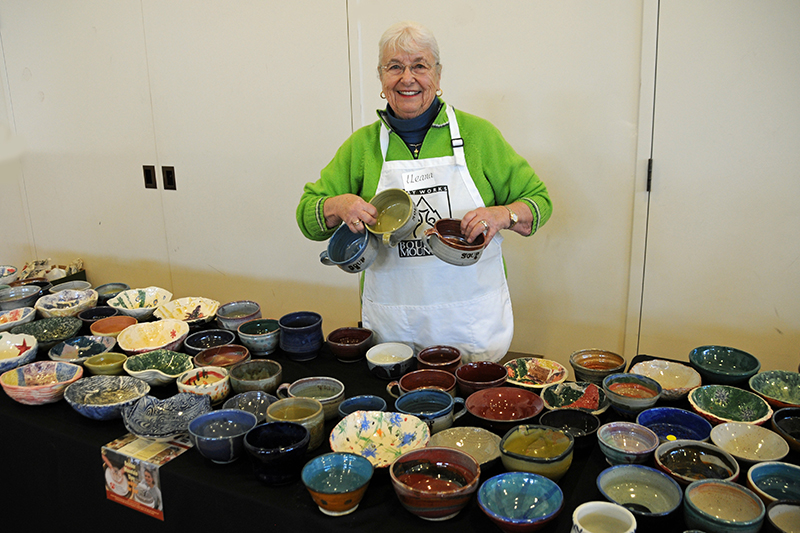 ---
Guest Artist Workshop
with Patti Warashina
2-day Workshop, April 29-30, 2019
$350.00
Warashina will demonstrate and describe some of the techniques and ideas that she uses to build her personal narrative work, large and small. Because of the time limitation inherent in a workshop setting, she will quickly use and demonstrate methods that will
expedite the process for completing a figurative image that she uses through the use of molds and video. In addition, she will explain and illustrate the use of color and glaze on the surface of her sculptures.